ADJUSTABLE VOLTAGE REGULATOR
The UTC UC723 is a silicon monolithic integrated circuit,
designed for service as voltage regulator at output voltages,
ranging from 2V to 37V at current up to 150mA. It includes a
temperature-compensated reference amplifier, an error
amplifier, a power series pass transistor, and a
current-limiting circuit.
*Up to 150mA output current
*Adjustable output voltage (from 2V to 37V)
*Positive and negative voltage regulation
*Regulation in excess of 10A with suitable pass transistors
*Input and output short-circuit protection
*Load and line regulation< 0.03%
TYPICAL APPLICATION CIRCUITS
1.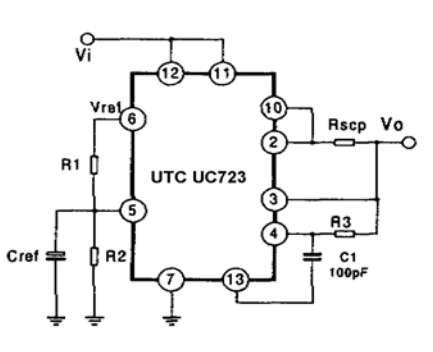 2.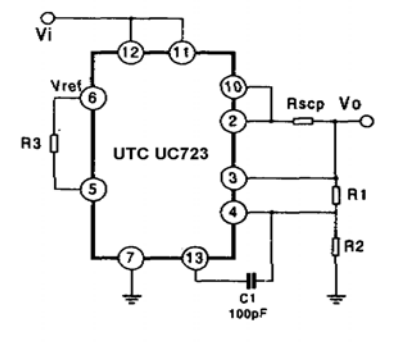 3.